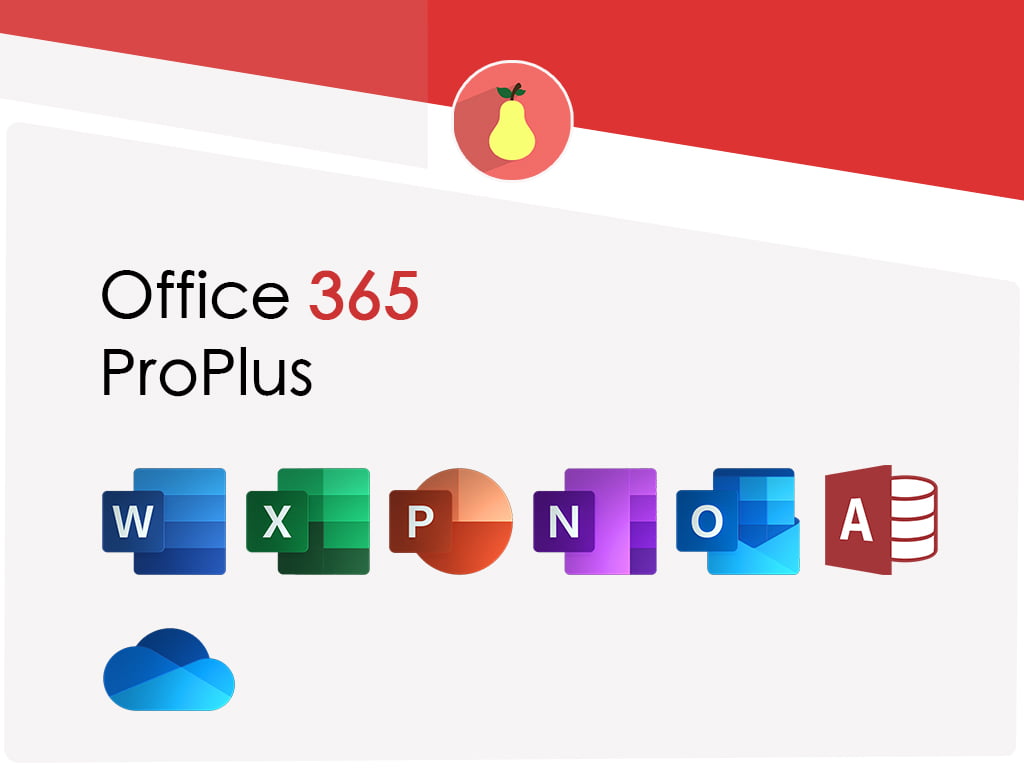 Microsoft 365 Apps for enterprise (formerly Microsoft Office 365 ProPlus)
March 11, 2019
Microsoft 365 Apps for business (formerly Microsoft Office 365 Business)
From: CAD$8.25 / month per member
Best for businesses that need Office applications plus cloud file storage and sharing on PC, Mac, or mobile. Business email not included.
Office 365 Business
Your Office Anywhere
With Office 365 Business, familiar tools like Word, Excel, PowerPoint, and Outlook are available where and when you need them.
Collaboration simplified
Since your files are stored online, you can share them with anyone, even co-author, in real time. No matter where you are.
Always-up-to-date tools
OneDrive for Business stores files online, so they're always in sync and up to date. Office applications are always the latest version too.
---
Office 365 Business includes:
Office suite
Includes the latest Office apps for your PC and Mac.
Always have the latest versions of:
Capture your ideas however you work best—using a keyboard, pen, or a touchscreen.
Easily format information in Excel with tools that recognize your pattern and auto-complete data.
Easily incorporate content from PDFs to create your own great-looking Word documents.
Design customized marketing materials that fit your brand and customers.
---
Enjoy a fully installed Office experience across PCs, Macs, Windows tablets, iPad® and Android™ tablets, and most mobile devices. Each user can install Office on 5 PCs or Macs, 5 tablets (Windows, iPad, and Android), and 5 phones. 
Learn more
Plus these online services
OneDrive for Business gives each user 1 TB of personal cloud storage that can be accessed from anywhere and that syncs with their PC/Mac for offline access. Easily share documents with others inside and outside your organization and control who can see and edit each file. 
Learn more
Create and edit Word, OneNote, PowerPoint, and Excel documents from a browser. 
Learn more
With Sway, a new Office 365 app, you can easily create engaging, interactive web-based reports, presentations, newsletters, training and more—right from your phone, tablet, or browser. Sways are easy to share and look great on any screen. 
Learn more
All Office 365 for business plans include:
Reliability
Get the peace of mind knowing your services are available with a guaranteed 99.9% uptime, financially backed service level agreement (SLA).
Cutting-edge security practices with five layers of security and proactive monitoring help keep customer data safe. 
Learn more
Your data is yours. We safeguard it and protect your privacy. 
Learn more
Administration
Deploy and manage Office 365 across your company, no IT expertise required. You can add and remove users in minutes.
Up to date
No need to pay for version upgrades; updates are included in your subscription. New features are rolled out to Office 365 customers regularly.
Active Directory integration
Manage user credentials and permissions. Single sign-on and synchronization with Active Directory.
Microsoft Support provides telephone and online answers, how-to resources, and connections with other Office 365 customers for setup and quick fixes. 
Learn more
Office 365 customer success service
---
Microsoft FastTrack for Office 365
Microsoft FastTrack for Office 365 is our customer success service designed to help you move to Office 365 smoothly and with confidence, and realize business value faster.
Discover what's possible, plan for successful rollouts, and enable new users and capabilities at your own pace. Access best practices, tools, resources, and experts committed to making your experience with Office 365 a success.
FastTrack resources and services are included with Office 365 Business for customers with at least 150 seats. Learn more
Related products
From:

CAD

$

4.10

/ month

per member

From:

CAD

$

2.60

/ month

per member

From:

CAD

$

15.00

/ month

per member